Back To Menu
The Original
Mild Cooked Salami, provolone, & all the veggies. Choice of dressing.

Order Your Own Way
Choose Your Bread!
White, Wheat, Gluten Free Roll, Wrap (White or Wheat)

Choose Your Veggies!
Peppers, Onions, Tomatoes, Pickles, Black Olives

Choose Your Dressing!
Oil, Spicy Oil, Mayo, Hot Pepper Relish, Mustard, Crushed Red Pepper, Salt & Pepper
Half 6"
Whole 12"
Super 12" (Extra Everything)
Have you tried this item? Pop it!
Help other diners know what to expect by sharing your experience.
258 people have popped this item
Photo Gallery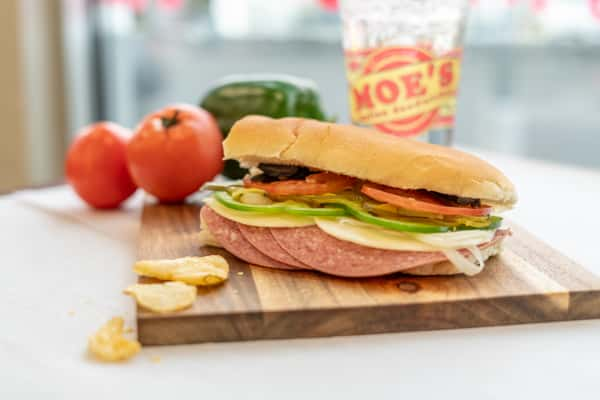 Back To Menu
The Original
Mild Cooked Salami, provolone, & all the veggies. Choice of dressing.

Order Your Own Way
Choose Your Bread!
White, Wheat, Gluten Free Roll, Wrap (White or Wheat)

Choose Your Veggies!
Peppers, Onions, Tomatoes, Pickles, Black Olives

Choose Your Dressing!
Oil, Spicy Oil, Mayo, Hot Pepper Relish, Mustard, Crushed Red Pepper, Salt & Pepper
Half 6"
Whole 12"
Super 12" (Extra Everything)
Back To Menu