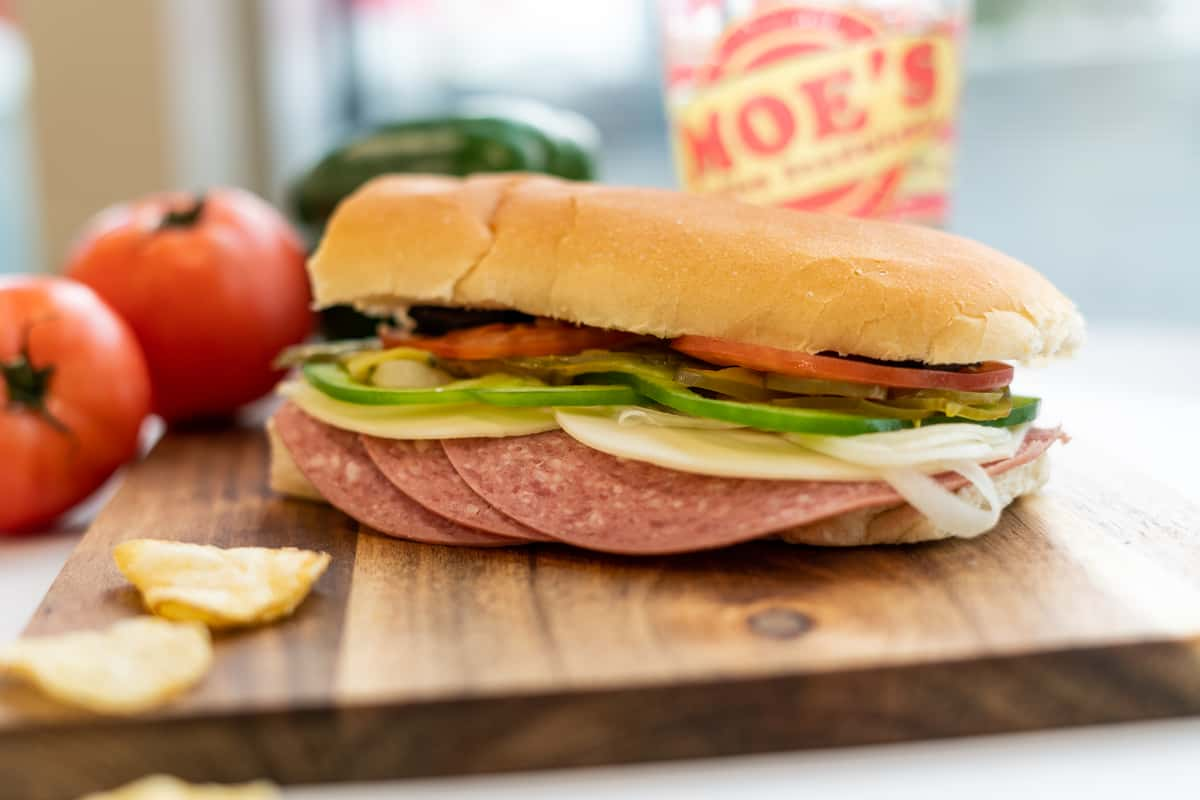 Own a Moe's
Own Your Piece of Local History
Own Your Piece of Local History 50 years ago, a unique sandwich shop was created that still bears the name of its original founder. Ever since "Moe" Pagano created the original MOE sandwich in Portsmouth, NH, people have been enjoying its trademark combination of top quality meats, specially blended oil, unique bread texture, and crispy vegetables. All are assembled fresh, making for an extremely memorable meal.
Due to the popularity of the concept, MadMoe Corporation is making franchises available to qualified candidates in order to help spread the experience. We currently have 16 locations and with the help of major vendors like US Foods and Coca-Cola as well as regional bakeries and potato chip companies, we have begun to expand outside of New Hampshire and throughout New England.
Moe's fans consistently email us asking when we will be available in their towns. We just say SOON! We are confident that with a great product at a great value, customers will come. This is the same philosophy we have regarding our franchise system. We encourage you to look into the advantages of owning your own Moe's and become part of the Moe-Mentum!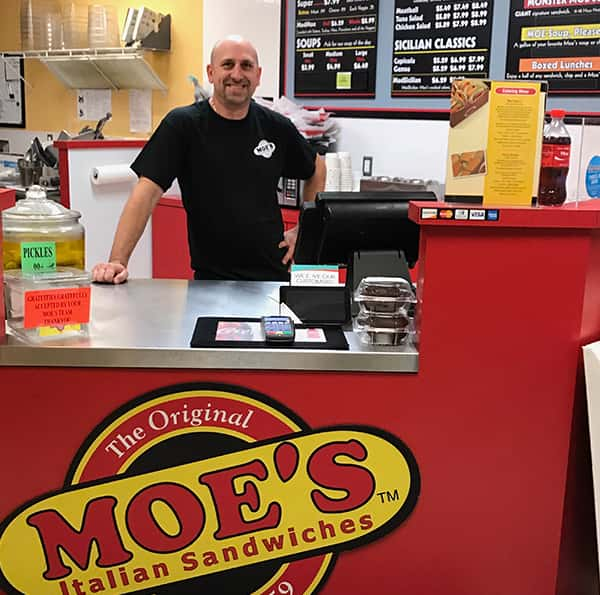 Frequently Asked Questions
Who are the typical candidates for owning their own business versus working for others?
If you are reading this, you are like millions of other people who think about owning their own business versus working for someone else. Most of you want the ability to increase your earning power, maximize job security, control you quality of life, have long term equity, or to own a family business.
Often, people start their own business out of frustration with the corporate "rat race", have been laid off one too many times, are retired from the corporate world and still want to work for themselves, or they have a vision and want to be in control of their future.
Everyone usually asks the same questions:
Should I try to start my own business from scratch or buy into a franchise with a system that has been around?
Where do I start if I really want to do it?
How much money do I need to get started?
Where do I get the money?
Do I really have the desire to make a change?
How much money will I make?
They all realize there is a tremendous opportunity in the restaurant segment because it is recession-proof and it continues to grow every year.
Choosing A Franchise Versus Starting Your Own Restaurant
Successful franchises have worked out a lot of details so you don't have to
Customers trust franchised operations because they are designed to be consistent
Lenders prefer funding franchised systems due to reduced risk
As the franchise system grows larger, so does the value of your business
The success rate of franchised business is greater because you have professionals to help solve problems
Your cost of goods, supplies, and advertising are lower due to volume buying efficiencies
You are a part of a family of fellow operators
Menus, portions, and suppliers are all continuously researched to maximize profitability
Site selection, opening guidance, initial training, and advertising are part of the franchise fee
Why Choose Moe's Over The Other Franchise Options?
Our $15,000 franchise fee is one of the lowest
Our Royalty fee (5%) and Ad Fund fee (1%) are among the lowest
Help with business plans and finding equipment leases
Protected territories upon signing franchise agreement
Our products are second to none. Taste and compare the difference before you decide
We have kept the concept simple for easy training, low staffing needs, and maximum profitability
Over 50 years of heritage and tradition in New England
We are not too big that we forget how important your business is – we started with one unit just like you
We have selected equipment lineups that keep start-up, maintenance, and utility costs lower than others
Convenience and take out foods are the fastest growing segment in the restaurant industry
Most importantly – We have available territories! – Get in on the ground floor now